A message from SNAPDFW's facilitator, Lisa Kendzior
Acknowledge your courage
It takes courage to acknowledge that we've been abused and it is not easy to even admit it to ourselves. Just browsing this website is a big step.
Know that you are not alone!
If you've been victimized by clergy, please know that you are not alone. You can get better. You can reach out to others who've been hurt just like you have.
Together, we can heal one another.
Tweet
---
See this short video about him and the abuse survivor -- one of many -- he has helped.
[ view entry ]
( 2408 views ) |
permalink
---
For decades, the archbishops who led the Catholic archdiocese in the Twin Cities maintained that they were doing everything they could to protect children from priests who wanted to rape them.
Reporters picked up those assurances and repeated them without question. Police and prosecutors took the assurances at face value. Parents believed the assurances and trusted priests with their children.
But the assurances were a lie, and the archbishops knew it.
Hear and Read the full story on the MPR website.
[ view entry ]
( 1183 views ) |
permalink
---
In one of dozens of such homes it is now known that nearly 796 children died, a number far higher than would be expected in such a facility. There is no record of where the children were buried, however initial reports suggested that some of them may have been buried in an area of the property once used for sewage.
"It is true that pregnant girls would have been shunned by their families and left with no one to turn to. But the fact is that the church itself had created the problem by the stigma it attached to unmarried sex — and by its refusal to allow contraception or sex education in any form." -- Martin Sixsmith, Author of 'Philomena'
The mother and baby home at Tuam in County Galway was run by the nuns of the Sisters of Bon Secours and operated between 1925 and 1961. It took in thousands of women who had committed the "mortal sin" of unwed pregnancy, delivered their babies and was charged with caring for them.
The order of Roman nuns who ran this place, the Sisters of Bon Secours - the Sisters of Good Comfort, have to date made no mention of this discovery on their website.
Read more from 'Philomena' author Martin Sixsmith in the Pittsburg Tribune-Review:
http://triblive.com/opinion/featuredcom ... z34iDPdCZV
Read the names, dates and causes of death of all 796 children in the Sunday Irish Independent
[ view entry ]
( 611 views ) |
permalink
---
"If there really is to be an effort to put victims first, then the appointment of O'Malley or any other cardinal or archbishop to the commission is a clear contradiction to that claim." Tom Doyle, NCR
The closed, inbred, totalitarian clerical system itself is the problem, and should not lead the search for a solution.
And yet, it does again. Not only is O'Malley on the the commission, he leads it and is its spokesman.
"Out of weariness, one is tempted to look at news about sex abuse and church finances and conclude that the system is broken. In reality, what is broken in this 2,000-year-old church that has weathered many crises is the clerical system that has dominated it in the last few hundred years." -- NCR editorial
"What is broken in this 2,000-year-old church ... is the clerical system that has dominated it" says this NCR editorial
In February, a United Nations panel in Geneva accused the church of continuing to protect pedophile priests and urged church leaders to turn them over to law enforcement authorities. The U.N. Committee on the Rights of the Child said that "tens of thousands of children worldwide" had been raped or molested in the past and that abuse was continuing today. ...
Next week, the Vatican will face fresh scrutiny as another U.N. committee looks into whether the church's approach to child protection violates the U.N. Convention Against Torture. The Vatican ratified that treaty in 2002.
And the beat goes on ...
Sources:
Victims demand action as Vatican abuse panel gets down to work
Josephine McKenna Religion News Service | May. 1, 2014
http://ncronline.org/news/accountabilit ... -down-work
Pope's new abuse commission is another promise waiting to be broken
Thomas P. Doyle | Mar. 25, 2014 Examining the Crisis
http://ncronline.org/blogs/examining-cr ... -be-broken
Editorial: An engaged laity demands answers on finances, abuse
NCR Editorial Staff | Apr. 10, 2014
http://ncronline.org/news/accountabilit ... ds-answers
Vatican to UN: Don't equate sexual abuse of minors with torture
Josephine McKenna | May. 2, 2014
http://ncronline.org/news/accountabilit ... rs-torture
Francis names O'Malley to Vatican antiabuse panel
By John L. Allen Jr. | GLOBE STAFF MARCH 22, 2014
http://www.bostonglobe.com/metro/2014/0 ... story.html
[ view entry ]
( 1151 views ) |
permalink
---
"This is the status quo. Pope Francis is the third pope to apologize for the sexual abuse of minors. He's doing nothing but continues in the patterns of his predecessors. He is continuing by forming committees, by making apologies, by asking for forgiveness. And he's also following in the path of his predecessors by not doing anything, by not punishing anybody and by not ensuring that what happened to me and other kids isn't still going on," SC SNAP leader Joelle Casteix said.

Survivors know all too well that asking forgiveness at the beginning of any response to priest rape betrays a total lack of understanding and a complete disregard of the plight of the victims of clergy abuse. It is very often the first thing a perpetrator does when caught. It is part of the endlessly repetitive cycle of abuse and contrition that every person every battered in a violent marriage knows all too well.
Throwing a choice to forgive on the victim is simply more abuse and adding insult to injury. It wrongly implies a victim's choice to comply in the first place, which is never the case in clergy abuse -- morally, or in the penal code of 13 US states -- legally. These codes state unequivocally that consent is never a legal defense for clergy sexual abuse, in exactly the same way that it is never a defense for psychiatrists, psychologists or counselors who have sex with patients.
"Forgiveness" of remorseless criminals and perps is not a requirement of healing from priest abuse for victims whose lives and families have been destroyed for generations by the atrocities and pomposity of priests who rape, and the faux humility of "forgiveness" pontifications by their protectors, the bishops and popes.
Victims, says Casteix, "are always forgotten in this. The church does everything they can to make it about money and make it about policies and make it about commissions. But what they forget about are kids like me who where 15 years old, 14 years old, sexually abused, and my perpetrator got me pregnant and gave me a sexually transmitted disease and no one was there to help me," she explained.
See the video of SNAP's Joelle Casteix and read the article
on the WCSC Charleston website.
[ view entry ]
( 100 views ) |
permalink
---
However, in other states, although state codes protect patients from psychiatrists, psychologists or licensed social workers and counselors who have sex with their patients, the statutes do not protect unsuspecting congregants from immoral, unscrupulous and unethical clergy.
Clergy sexual abuse of children has rightfully drawn much public attention in recent years, as more and more priests have been found guilty of sexual assault or sued for covering it up.
But sex with adult congregants by a church leader, as the penal codes in 13 states make clear, is also an insidious form of human exploitation. It is certainly not mutual or fully consensual in any moral or ethical sense. It violates professional boundaries and is always a serious abuse of spiritual as well as professional power. The sexual predator of adults among the clergy exacts lasting damage on their victims and communities.
Read one victim's story as told by Erin Rhoda who writes for the Bangor Daily News:
Read: 'Pray for me: A woman's escape from spiritual, sexual abuse by a pastor' in the Apr 4 edition of the Bangor Daily News


Texas. Penal Code Chapter 5. (22.011)
Title 5. Offenses against the person.
Chapter 22. Assaultive Offenses.
Sec. 22.011. Sexual assault.

(b) A sexual assault under Subsection (a)(1) is without the consent of the other person if:

10) the actor is a clergyman who causes the other person to submit or participate by exploiting the other person's emotional dependency on the clergyman in the clergyman's professional character as spiritual adviser; -- http://www.statutes.legis.state.tx.us/S ... /PE.22.htm (taken Tue Apr 8, 2014)
[ view entry ]
( 1901 views ) |
permalink
---
"It is, too, a story of the church hierarchy as enabler: bishops who ignored the criminality, or evaded public exposure by shuffling abusers from parish to parish." -- NYTimes, 30 March 2014
Read the story, and watch the video in this NYTimes report.
[ view entry ]
( 1073 views ) |
permalink
---
Pedophile priests cannot be deterred. Complicit bishops can. Only the pope can do this. He can do it quickly and simply, by defrocking or demoting them and making it crystal clear why he is taking such actions. Consistent discipline is the missing piece. And that's why the cover-ups continue.
A WEEK ago, Angelo Bagnasco, Roman cardinal and head of the Italian Episcopal Conference, defended the Vatican's policy of not requiring clergy to report child sex abuse to the authorities. "The Vatican requires national laws to be respected, and we know that there is no such duty (to report abuse) under Italian law," he told reporters.
In a Special to the Seattle Times, Puget Sound SNAP representative Mary Dispenza responds.
Read
Swift action needed from Pope Francis on child sex abuse
in yesterday's the Seattle Times.
[ view entry ]
( 1133 views ) |
permalink
---
Some state codes spell this out in no uncertain terms:
"Consent of the victim shall not be a defense to a prosecution ..." (Georgia Criminal Code).
"Consent of the complainant is not a defense ..." (State of North Dakota Criminal Code).
SNAPDFW thanks go out to Amy Smith of SNAP Houston for the following, which comes from the relevant section of the Texas Penal Code:
Texas Penal Code Chapter 5. (22.011)
Title 5. Offenses against the person.
Chapter 22. Assaultive Offenses.
Sec. 22.011. Sexual assault.

(b) A sexual assault [...] is without the consent of the other person if: [...] 10) the actor is a clergyman who causes the other person to submit or participate by exploiting the other person's emotional dependency on the clergyman in the clergyman's professional character as spiritual adviser …
Read '
Amy Smith's Persistence Brings Justice in John Langworthy Abuse Case
' on Bishop Accountability
Read
Texas Penal Code on Assaultive Offenses Against the Person
---
Help for victims of sexual abuse
Call 911 to report your abuse, get help and start healing. Don't go to your church, school or organization to report crimes of abuse. Call the police.
National Child Abuse Hotline
1-800-422-4453
National Sexual Assault Hotline
1-800-656-4673
RAINN (Rape, Abuse & Incest National Network)
1-800-656-HOPE
Rape Crisis Center 24-Hour Hotline
210-349-7273
National Suicide Prevention Lifeline
1-800-273-TALK
Cyber Tip Line
1-800-843-5678
[ view entry ]
( 2039 views ) |
permalink
---
Institutions, such as churches and colleges, can and do easily become safe havens for predators, as too many institutions seek to protect their own interests and isolate members and students and their communities from reported misconduct and abuse.
Too often a religious leader's inappropriate involvement with an adult in the congregation is called an affair. Such a relationship is NOT an affair. The power differential between the clergy and the lay victim ALWAYS makes such behavior abuse.
This is taking advantage of a person's voluntary and innocent vulnerability. It is abuse, plain and simple -- abuse of a person's physical body, sexuality, spirituality, and of their mental and emotional wellness. The effects are devastating in the same way that such abuse is devastating for child victims. It is also devastating in ways that are unique to adults.
People who have suffered the trauma of sexual assault by trusted clergy often take years to process the trauma, and to come to a place where appropriate response to this rape of one's innocence can be acknowledged, shared and dealt with in a healthy way.
But in today's connected world, a new phenomenon is emerging for at least one group of young adult survivors. The 'survivor' bloggers — many who have more recently been assaulted as young adults, who understand the power of social media to correct injustices that churches often take years to address, if at all, and who are ready and willing to speak up to the injustice. These young people refuse to be ignored by the hierarchical structure of churches and the exclusivism of clergy, and take their case to each other and to the world via blogs and other forms of social media.
Read ''
'Survivor' Bloggers Join Forces to Reveal Christian Fundamentalist Abuses
' in today's Daily Beast
If you have been abused/assaulted by a religious leader, SNAP wants you to know you are not alone. We are here to support you as you heal.
Email SNAPDFW facilitator, Erin Crosby:
snaperin@snapnetwork.org
[ view entry ]
( 1058 views ) |
permalink
---
The positive aspect of the Vatican announcement of a 'commission' to investigate abuse in the RCC is that it gives the impression that the one person in the RCC with the actual power to do something about abuse in the church finally seems to be doing so.
But this pope's primary reputation is as the 'seems-to-be' leader. His words appear hopeful, but his actions -- the ones in which he actually exercises the power invested in him (according to RCC theology) by God and an exclusivist conclave of 'Cardinal Archbishops' -- remain, in relation to priest sexual abuse -- dismal to non-existent.
This pope has issued 4 'motu proprios' since rising to the throne of Peter while posturing publicly as humble. Motu Proprios are Catholic church equivalents of institutional executive orders. They are 'do-this-or-else,' non-democratic edicts from the commander in chief. Just as were Ratzinger's motu proprios, these four are all about the church's financial assets and its reputation (in that order). Not one has to do with removing the causes for the continued shameless sexual abuse by priests, nor are they about punishing and removing those who cover it up -- the bishops.
The pope has another instrument of action - one to effect (again, according to RC theology) 'supernatural' action. He can excommunicate people -- in effect, literally, kick people out of 'the communion of saints.'
In addition to the 4 personal motu proprios about money and prestige from this pope, there is one glaring excommunication -- an Australian priest guilty of nothing more than preaching that women ought to be allowed to become catholic priests. The man was not just muffled -- as is normally done to people who disagree publicly with the Roman hierarchy party line -- but excommunicated - personally by the feel-good pope.
SNAP is hopeful, as always. But the SNAP news release of yesterday, also quoted in the NYTimes article announcing the commission today, contains the following:
The Survivors Network of those Abused by Priests, a group founded in the United States that has now become international, said the panel "perpetuates the self-serving myth that Catholic officials need more information about abuse and cover-ups." It added: "They don't. They need courage. They know what's right" already.-- NYTimes, Saturday
Behind the media stick-man propped up by the new Vatican PR machine engineered by former Fox newsman and Opus Dei operant Greg Burke, this pope is doing nothing more than perpetuating the ancient Roman prejudices against women and children, and exercising his absolute prerogative to keep it all covered up, and to surround it all by holy smoke and mirrors.
Actions speak louder than words - 4 actions to protect money and prestige, and 1 action to protect the priesthood from women - those are the effective actions of this baby-kissing, bus-riding poor peoples' PR pope.
As to actually doing something about Catholic church sexual abuse by priests -- some see hope in yet another 'commission.' But as Bob Dylan once sardonically quipped about American civil rights violence, that included the murder of children in church:
"Somebody better investigate soon."
Read '
Pope Names Members of Anti-Abuse Group'
in Saturday's NYTimes.
Read
current pope's 4 motu proprios
Read '
Australian priest, advocate for women's ordination excommunicated'
in the National Catholic Reporter.
Read
'SNAP news release on Vatican abuse panel - 23 March 2014
'
[ view entry ]
( 618 views ) |
permalink
---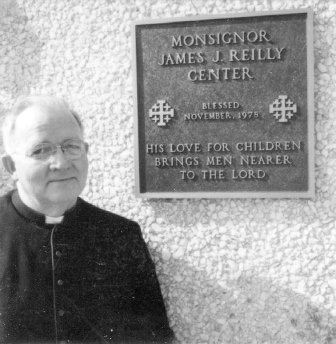 The Fort Worth Star Telegram reported Friday that yet another victim of deceased priest, high school teacher and seminary professor James J. Reilly has received a settlement from the diocese for having been raped by the priest. This brings the count of lawsuits settled in the favor of Reilly's many victims to nearly thirty.
It wasn't clear Friday night how many cases involving Reilly the diocese has settled. According to previous Star-Telegram reports, one Dallas lawyer said in June 2012 that 26 of her clients had settled claims against the former priest.
Another person not represented by the lawyer settled a claim in April 2013.
Reilly, for whom at least one diocesan center building was named, taught in FW high schools and was a professor in the DFW seminary which trains priests for both the Dallas and the Ft. Worth dioceses. In addition, he was a priest in area parishes.
To report abuse, people are encouraged to call Child Protective Services at 1-800-252-5400.
Reilly's assignments, according to Bishop Accountability:
Christ the King, Dallas; Sacred Heart, Wichita Falls; St. George, Fort Worth; Sacred Heart, Wichita Falls; Immaculate Conception, Denton; St. John parish and school, Ennis; St. Andrew, Laneri High School, Fort Worth; St. Augustine and Holy Spirit Seminary, Dallas; Holy Spirit Seminary; Our Lady Queen of Peace, Wichita Falls; St. Maria Goretti, Arlington; Holy Trinity Seminary.
The photo shows Reilly next to a plaque on a Catholic center bearing his name, and reads: "Monsignor James J. Reilly Center - Blessed November 1978 - His love for children brings men nearer to the Lord" --
Star-Telegram photo on Bishop Accountability website
. Reilly's name has reportedly been removed from diocesan buildings.
Read 'Diocese settles another case of sexual abuse by former Arlington priest in Friday's FW Star Telegram.

Read 'Bishop didn't want to know more' on the Bishop Accountability website.

Read all Reilly's diocesan documents in 'Documents from the Secret Archive of the Fort Worth Diocese'
[ view entry ]
( 1131 views ) |
permalink
---
In addition to a recently published mountain of data to the contrary reported by the United Nations, a table on the Patrick J. Wall website, which compares the reaction to abuse by another institution with those of the Vatican and the diocese of Dallas, seems to refute the pope's preposterous pontification:
Holy See
Diocese of Dallas
Penn State
Child Molesting
Priests Transferred
Child molester Rudy Kos known to bishop prior to entering seminary, via marriage annulment and testimony of his former spouse.
Child Molester Sandusky 
Fired
Bishops Promoted and Honored
Bishop ordains Rudy Kos to "Sacred Priesthood."
Paterno, Curly, Shultz fired; Paterno statue removed
Pope avoids apologies to survivors
Kos uses his new position to groom and sexually abuse minors.
Penn State Apologizes to Survivors
Pope refuses to extradite bishops for prosecution
Dallas bishop denies any knowledge of Kos crimes in court proceedings.
Sandusky, Curley and Schultz prosecuted
"The Catholic Church is perhaps the only public institution to have acted with transparency and responsibility. ... No-one else has done more. Yet the Church is the only one to have been attacked."

-- Jorge Maria Bergoglio (Pope Francis)

To reiterate, the table above seems to indicate otherwise. 
Read: Pope Francis Dodges, Weaves and Wobbles on Child Sexual Abuse on the Patrick Wall website, here:
http://patrickjwall.wordpress.com/2014/ ... ual-abuse/

Read" 'Vatican 'must immediately remove' child abusers - UN'
Table data, including DFW information, provided to SNAPDFW by Patrick J. Wall, and used by permission.
[ view entry ]
( 1122 views ) |
permalink
---
On the other hand, two years ago, the bishop in Kansas City was convicted in an American court for failing to report a priest in his charge who was an active pedophile. But he remains in his job to this day.
Missouri Roman Catholics want to know why. So they've petitioned the pope to tell them.
"Your holiness, these past two years have been extremely painful for the Catholic community in this diocese. The anger and hurt is palpable among many who still attend Catholic liturgy, including many priests who feel helpless to speak out. Many laity have left the church." -- Letter, MO Catholics to pope
Read "Pope Pressed on Bishop Who Supervised Pedophile" in Friday's NY Times
Read "Vatican Suspends German Bishop Accused of Lavish Spending on Himself" in the NY Times of 23 Oct 2013
[ view entry ]
( 1341 views ) |
permalink
---
Brzyski is able to move from one community to another in relative anonymity - at least until his behavior gives him away - because the Philadelphia Archdiocese won't disclose his whereabouts, or the whereabouts of 23 other Philadelphia priests who have been defrocked for abusing minors.
David Clohessy, national director of the Survivors Network of those Abused by Priests, said Brzyski is among a diaspora of unregistered sex offenders unleashed by the Roman Catholic Church since 2002. Few safeguards prevent the former priests from abusing again.

"The reason these guys are walking free is because church officials shielded them. Were it not for the actions of the church hierarchy, many of these guys would be in jail," Clohessy said. "I think that increases the moral and civic duty of bishops to say more than, 'Well, he's not in the diocese anymore.' "
The Philadelphia Daily News found the 62-year-old living in an apartment complex near Cedar Springs and the Dallas North Tollway, from which he has reportedly since moved.
The Philly News reports that residents who once welcomed him warmly quickly discovered there was something wrong with their new neighbor, who played with visiting young boys in the complex's pool and "bragged about going online to find males who appeared to be underage." They soon discovered his past as a man accused of sexually assaulting as many as 100 boys, according to the grand jury report, during his years in Philadelphia.
SNAPDFW members picketed the Dallas Roman cathedral Sunday to warn parishioners and to call on the Dallas diocese to report the priest-abuser's presence in the community. The diocese has declined to do so.
SNAP News Release:
Statement by Barbara Dorris of St. Louis, Outreach Director of SNAP, the Survivors Network of those Abused by Priests
A notorious and frightening now-defrocked Philadelphia predator priest has recently moved to — and apparently from — a Dallas apartment complex where he repeatedly expressed sexual interest in kids.
Dallas Catholic officials must act now to warn parents about him and help police catch him.
Catholic officials recruited, educated, ordained, hired, supervised, trained and repeatedly protected Fr. James Brzyski for more than three decades, giving him access to vulnerable kids and unsuspecting parents time and time again.
Then, when the heat got too intense, they cut him loose. Now, this dangerous man moves around the country continuing to act in scary ways around kids.
So what's Dallas Bishop Kevin Farrell — and the hundreds of Dallas area church employees — going to do?
They could split hairs, dodge responsibility and feign powerlessness.
Or they could show real courage, compassion and leadership.
That's the choice: do nothing or step up.
We hope they step up.
Specifically, we hope Dallas bishops, priests, and lay employees:
– get every shred of information about Brzyski from Philly church officials,
– post all this information on the diocesan and parish websites,
– make pulpit announcements this weekend about Brzyski, and
– beg bishops in each state where Brzyski has lived (Pennsylvania and Virginia) to use pulpit announcements, church bulletins and diocesan websites to seek out anyone who saw, suspected or suffered his crimes or misdeeds.
They should not wait for subpoeanas. Church officials and members should take the initiative now. (Bishops always claim they "cooperate" with police and prosecutors. In reality, that means they respond when subpoeaned. Rarely, if ever, do they take the initiative and promptly and voluntarily give ALL information they have about proven, admitted or credibly accused child molesting clerics to secular authorities.)
We beg everyone who is or has been a Dallas Catholic church-goer or staffer — think hard, find courage, and call police with even the slightest clue you may have. (Or send it to groups like SNAP and BishopAccountability.org)
We beg every Dallas citizen who has encountered Brzyski to do likewise.
And we urge every Dallas parishioner to insist that your bishop speak out and reach out now, to alert parents and parishioners in Texas, Virginia and California, and any other place where this dangerous man has lived or visited over the past decade.
This is an increasingly common and troubling pattern – hundreds of suspended or defrocked child molesting clerics going or being sent to far away places where no one knows of their crimes. Just yesterday, we disclosed the death of a priest (Fr. Richard Mataconis) who molested in New York and was later sent to Rome where he worked for years.
Read More...
[ view entry ]
( 1240 views ) |
permalink
---
"(The report) said the Holy See had "systematically placed preservation of the reputation of the church and the alleged offender over the protection of child victims." -- NBC News; 5 Feb 2014
Roman dogma teaches that the 'world' is the domain of Satan, and that the hierarchical government of the church is superior to any merely human government or political power because it is guided by God, and not by any relative human governing style -- particularly citizen-based, self-governments such as democracies.
Nowhere is this arrogant, holier-than-anyone disdain more clearly evident than in the Roman hierarchy's endless denial of responsibility in the sexual abuse crisis, and its unending refusal to protect its victims.
Between 2001, when the Boston abuse scandal broke and 2010, at the height of the worldwide sexual abuse scandal, nation after nation has uncovered the horrible atrocities of priest sexual abuse, and have aided in dramatizing the church hierarchy's categorical refusal to do anything substantive about it.
Now those crimes against the innocents of the world, perpetrated and covered up with impunity for centuries, have been acknowledged by the world community of the United Nations.
[ view entry ]
( 836 views ) |
permalink
---
This means, the UN News Centre announcement, goes on to say:
Starting in April, individual children or groups of children from the countries that have ratified the Optional Protocol will be able to submit complaints to the Committee on specific violations related to the Convention on the Rights of the Child.
The Convention is a universally agreed set of non-negotiable standards and obligations, providing protection and support for the rights of children. Its three Optional Protocols deal, respectively, with protecting children from trafficking, prostitution and child pornography; prohibiting their recruitment in armed conflict; and allowing them to bring their complaints to the UN if their rights are being abused.
Link to the UN News Center announcement:
http://www.un.org/apps/news/story.asp?N ... tXVtJQo7IU
A second historic event takes place in Geneva Thursday.
Representatives of the Vatican will be before the UN Committee on the Rights of the Child in Geneva on Thursday.
You can watch this event and a SNAP response via livestream here.
The UN review of the Vatican's compliance with the Convention on the Rights of the Child - to which the Vatican is a signer -- will take place on Thursday, January 16, 2014 from 10am-1pm CET, (4am-7am EST).
From 3pm-6pm CET (9am-12 noon EST) the Vatican will be reviewed on their compliance with the Optional Protocols on the Sale of Children, Child Prostitution and Child Pornography.
Watch the UN review broadcast in English by the UN via livestream here!
Then two hours later at 8 pm CET (2 pm EST) the reportback by Center for Constitutional Rights and SNAP.
Tune in here
.
You can follow the conversation on Twitter and ask questions before or during the livestream by tweeting to the hashtag #HolySeeConfessor by emailing questions to
askCCR@ccrjustice.org
Thanks for this posting go out to
Kristine Ward and NSAC
[ view entry ]
( 1357 views ) |
permalink
---
"The challenge for Pope Francis is how to change structures of the church that provide a wall of security for bishops and cardinals who tolerated the rape of innocents and continue to use these church structures to protect themselves."

-- Jason Berry in 01 Jan 2014 issue of Global Post
Here is a sampling provided by Jason Berry in the article linked below.
In October, the pope removed Franz-Peter Tebartz-van Elst, bishop of Limburg, Germany from his diocese for spending $44 million on the residential complex where he lived. Tebartz-van Elst created a huge scandal in Germany. Tebartz-van Elst remains a bishop.


Robert Finn, Kansas City area bishop -- after being convicted of a felony for failing to report a priest, who has since gone to jail -- agreed to abide by 19 proactive, court-imposed measures, including reporting future clerical misconduct to authorities. He failed to do so with at least one priest, Shawn Radigan, whom he sent to live with unknowing nuns after child pornography was found on the priest's computer. Finn, too, remains a bishop.


About twenty Catholic bishops themselves are, to use church parlance "credibly accused" of abusing youth. Two Canadian bishops have spent time in prison; the others, mostly American, "stepped down" from their positions, in many cases while the victims received legal settlements. The bishops remained, in title, -- and entitled -- bishops.
"Masses of people find themselves excluded and marginalized: without work, without possibilities, without any means of escape," Francis wrote, "not the 'exploited' but the outcast, the 'leftovers.'" Noble sentiments from the PR pope.
But, as Berry points out, "the church has her own leftovers, like the 575 claimants sexually violated as children by priests in the Milwaukee archdiocese, which chose grinding bankruptcy litigation to slash its compensation to victims. A central issue there is $57 million then-Archbishop Timothy Dolan took from general funds and buried in the budget for cemeteries. A Catholic federal judge with relatives buried in those Milwaukee cemeteries ruled the $57 million "untouchable" and cannot be used to pay victims because the US Constitution guarantees freedom of religion. His ruling is on appeal."
Dolan is still a bishop -- a cardinal archbishop, in fact.
"The Vatican's porous, malleable and archaic legal system — so contrary to rules of evidence and procedure in Western jurisprudence — has prolonged the continuing crisis. The Vatican and Western legal systems grind against each other like tectonic plates beneath the earth, while church money bursts up from the cracks to abuse victims and their lawyers. In America alone the crisis has cost the church in excess of $2 billion through litigation and treatment expenses for the priests...

"The challenge for Pope Francis is how to change structures of the church that provide a wall of security for bishops and cardinals who tolerated the rape of innocents and continue to use these church structures to protect themselves."

-- Jason Berry in 01 Jan 2014 issue of Global Post
Read the full depth coverage by Jason Berry in today's GlobalPost ...
[ view entry ]
( 1405 views ) |
permalink
---
On the eve of the church's feast of the Holy Innocents, and despite "more than adequate evidence" that convicted priest assignment-shuffler William Lynn "prioritized the Archdiocese's reputation over the safety of potential victims of sexually abusive priests" in parishes into which he reassigned known predators, a tribunal of Pennsylvania judges release him back onto the unsuspecting faithful anyway.
In overturning his conviction, the court said it "cannot dispute" that there "was more than adequate evidence" presented at trial showing that Lynn "prioritized the Archdiocese's reputation over the safety of potential victims of sexually abusive priests."
But, the court said, that wasn't sufficient to prove that Lynn was guilty of child endangerment or had "specific information that [the accused priest] intended or was preparing to molest…any other child." Victim advocate, law professor Marci Hamilton called this a 'technicality.'
Lynn still faces civil suits by abuse victims who claim he should be held responsible, along with the alleged abusers. Those cases won't be affected by the court's decision, said Marci Hamilton, a lawyer representing the victims in the civil suits, and a professor at the Benjamin N. Cardozo Law School at Yeshiva University. "It's a ruling on a technicality on a criminal charge," she said.
Lynn has denied responsibility for the suffering of alleged victims in the civil suits, his lawyer said.
Read the full story "Court Reverses Philadelphia Monsignor's Conviction" in today's Wall Street Journal.
[ view entry ]
( 1795 views ) |
permalink
---
After nearly 30 years of fighting for the names to be released, advocates finally convinced Ramsey County Judge John Van De North to order the Archdiocese of St. Paul and Minneapolis to reveal the name of the alleged abusers, according to WCCO.
"The era of secrecy around the identities of those offenders is now drawing to and nearing an end. Survivors who suffered alone in silence, thinking they are the only ones abused now know they may not be alone" -- Survivor's advocate, attorney Jeff Anderson
Yesterday the diocese released 30 of the names of the priests accused, including details of their service in various locations.
Here they are. A grateful nod to the Minnesota survivors:
Read: "List of priests with credible claims against them of sexual abuse of a minor" in the 5 Dec issue of the Minneapolis Star Tribune …
http://www.startribune.com/local/234605341.html
Read the Reuters report "Minnesota Archdiocese Reveals Names Of 30 Priests Accused Of Abusing Minors" in the 5 Dec issue of the Huffington Post …
http://www.huffingtonpost.com/2013/12/0 ... 93192.html
[ view entry ]
( 944 views ) |
permalink
---
At the same time the 10 square block "nation" ceremoniously announced a new internal Vatican panel to investigate sexual abuse by its priests -- the findings of which it also intends to keep secret unless results benefit its public relations efforts, which is virtually impossible.
Read: ABC and Reuters report Vatican refuses to share sex abuse allegations with UN panel, here:
http://www.abs-cbnnews.com/global-filip ... s-un-panel
Read: List of questions from UN Committee on the Rights of the Child here.
http://ccrjustice.org/files/Holy%20See_ ... es_CRC.pdf
Read: Vatican's response:
http://ccrjustice.org/files/Holy%20See_ ... es_CRC.pdf
Read: SNAP-CCR report here:
http://www.ccrjustice.org/files/SNAP%20 ... %20CRC.pdf
Read: "Survivors group claim Pope's child sex committee 'toothless'" in 5 Dec issue of eNCA …
http://www.enca.com/world/survivors-gro ... -toothless
Read: "Vatican says not legally competent over abuses" in 5 Dec issue of NewStraitsTimes …
http://www.nst.com.my/latest/vatican-sa ... s-1.421985
Read: "Vatican- Pope disappoints victims and Catholics with new panel" on 5 Dec SNAP National posting …
http://www.snapnetwork.org/vatican_pope ... _new_panel
Read: "More Vatican talk on abuse; SNAP responds" on the 5 Dec posting on Snap National website …
http://www.snapnetwork.org/more_vatican ... p_responds
[ view entry ]
( 859 views ) |
permalink
---
| 1 | 2 | 3 | 4 | 5 | 6 | 7 | 8 | 9 | 10 |
Next>
Last>>