A message from SNAPDFW's facilitator, Lisa Kendzior
Acknowledge your courage
It takes courage to acknowledge that we've been abused and it is not easy to even admit it to ourselves. Just browsing this website is a big step.
Know that you are not alone!
If you've been victimized by clergy, please know that you are not alone. You can get better. You can reach out to others who've been hurt just like you have.
Together, we can heal one another.
Tweet
---
FW diocese settles latest of multiple sexual abuse lawsuits against former DFW parish priest high school, seminary teacher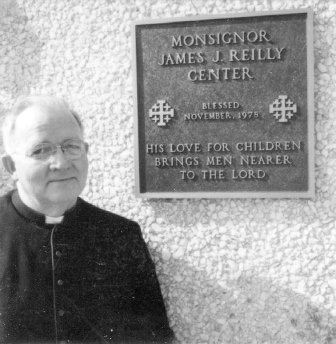 The Fort Worth Star Telegram reported Friday that yet another victim of deceased priest, high school teacher and seminary professor James J. Reilly has received a settlement from the diocese for having been raped by the priest. This brings the count of lawsuits settled in the favor of Reilly's many victims to nearly thirty.
It wasn't clear Friday night how many cases involving Reilly the diocese has settled. According to previous Star-Telegram reports, one Dallas lawyer said in June 2012 that 26 of her clients had settled claims against the former priest.
Another person not represented by the lawyer settled a claim in April 2013.
Reilly, for whom at least one diocesan center building was named, taught in FW high schools and was a professor in the DFW seminary which trains priests for both the Dallas and the Ft. Worth dioceses. In addition, he was a priest in area parishes.
To report abuse, people are encouraged to call Child Protective Services at 1-800-252-5400.
Reilly's assignments, according to Bishop Accountability:
Christ the King, Dallas; Sacred Heart, Wichita Falls; St. George, Fort Worth; Sacred Heart, Wichita Falls; Immaculate Conception, Denton; St. John parish and school, Ennis; St. Andrew, Laneri High School, Fort Worth; St. Augustine and Holy Spirit Seminary, Dallas; Holy Spirit Seminary; Our Lady Queen of Peace, Wichita Falls; St. Maria Goretti, Arlington; Holy Trinity Seminary.
The photo shows Reilly next to a plaque on a Catholic center bearing his name, and reads: "Monsignor James J. Reilly Center - Blessed November 1978 - His love for children brings men nearer to the Lord" --
Star-Telegram photo on Bishop Accountability website
. Reilly's name has reportedly been removed from diocesan buildings.
Read 'Diocese settles another case of sexual abuse by former Arlington priest in Friday's FW Star Telegram.

Read 'Bishop didn't want to know more' on the Bishop Accountability website.

Read all Reilly's diocesan documents in 'Documents from the Secret Archive of the Fort Worth Diocese'
[ view entry ]
( 67 views ) |
permalink
---
In addition to a recently published mountain of data to the contrary reported by the United Nations, a table on the Patrick J. Wall website, which compares the reaction to abuse by another institution with those of the Vatican and the diocese of Dallas, seems to refute the pope's preposterous pontification:
Holy See
Diocese of Dallas
Penn State
Child Molesting
Priests Transferred
Child molester Rudy Kos known to bishop prior to entering seminary, via marriage annulment and testimony of his former spouse.
Child Molester Sandusky 
Fired
Bishops Promoted and Honored
Bishop ordains Rudy Kos to "Sacred Priesthood."
Paterno, Curly, Shultz fired; Paterno statue removed
Pope avoids apologies to survivors
Kos uses his new position to groom and sexually abuse minors.
Penn State Apologizes to Survivors
Pope refuses to extradite bishops for prosecution
Dallas bishop denies any knowledge of Kos crimes in court proceedings.
Sandusky, Curley and Schultz prosecuted
"The Catholic Church is perhaps the only public institution to have acted with transparency and responsibility. ... No-one else has done more. Yet the Church is the only one to have been attacked."

-- Jorge Maria Bergoglio (Pope Francis)

To reiterate, the table above seems to indicate otherwise. 
Read: Pope Francis Dodges, Weaves and Wobbles on Child Sexual Abuse on the Patrick Wall website, here:
http://patrickjwall.wordpress.com/2014/ ... ual-abuse/

Read" 'Vatican 'must immediately remove' child abusers - UN'
Table data, including DFW information, provided to SNAPDFW by Patrick J. Wall, and used by permission.
[ view entry ]
( 99 views ) |
permalink
---
On the other hand, two years ago, the bishop in Kansas City was convicted in an American court for failing to report a priest in his charge who was an active pedophile. But he remains in his job to this day.
Missouri Roman Catholics want to know why. So they've petitioned the pope to tell them.
"Your holiness, these past two years have been extremely painful for the Catholic community in this diocese. The anger and hurt is palpable among many who still attend Catholic liturgy, including many priests who feel helpless to speak out. Many laity have left the church." -- Letter, MO Catholics to pope
Read "Pope Pressed on Bishop Who Supervised Pedophile" in Friday's NY Times
Read "Vatican Suspends German Bishop Accused of Lavish Spending on Himself" in the NY Times of 23 Oct 2013
[ view entry ]
( 274 views ) |
permalink
---
Brzyski is able to move from one community to another in relative anonymity - at least until his behavior gives him away - because the Philadelphia Archdiocese won't disclose his whereabouts, or the whereabouts of 23 other Philadelphia priests who have been defrocked for abusing minors.
David Clohessy, national director of the Survivors Network of those Abused by Priests, said Brzyski is among a diaspora of unregistered sex offenders unleashed by the Roman Catholic Church since 2002. Few safeguards prevent the former priests from abusing again.

"The reason these guys are walking free is because church officials shielded them. Were it not for the actions of the church hierarchy, many of these guys would be in jail," Clohessy said. "I think that increases the moral and civic duty of bishops to say more than, 'Well, he's not in the diocese anymore.' "
The Philadelphia Daily News found the 62-year-old living in an apartment complex near Cedar Springs and the Dallas North Tollway, from which he has reportedly since moved.
The Philly News reports that residents who once welcomed him warmly quickly discovered there was something wrong with their new neighbor, who played with visiting young boys in the complex's pool and "bragged about going online to find males who appeared to be underage." They soon discovered his past as a man accused of sexually assaulting as many as 100 boys, according to the grand jury report, during his years in Philadelphia.
SNAPDFW members picketed the Dallas Roman cathedral Sunday to warn parishioners and to call on the Dallas diocese to report the priest-abuser's presence in the community. The diocese has declined to do so.
SNAP News Release:
Statement by Barbara Dorris of St. Louis, Outreach Director of SNAP, the Survivors Network of those Abused by Priests
A notorious and frightening now-defrocked Philadelphia predator priest has recently moved to — and apparently from — a Dallas apartment complex where he repeatedly expressed sexual interest in kids.
Dallas Catholic officials must act now to warn parents about him and help police catch him.
Catholic officials recruited, educated, ordained, hired, supervised, trained and repeatedly protected Fr. James Brzyski for more than three decades, giving him access to vulnerable kids and unsuspecting parents time and time again.
Then, when the heat got too intense, they cut him loose. Now, this dangerous man moves around the country continuing to act in scary ways around kids.
So what's Dallas Bishop Kevin Farrell — and the hundreds of Dallas area church employees — going to do?
They could split hairs, dodge responsibility and feign powerlessness.
Or they could show real courage, compassion and leadership.
That's the choice: do nothing or step up.
We hope they step up.
Specifically, we hope Dallas bishops, priests, and lay employees:
– get every shred of information about Brzyski from Philly church officials,
– post all this information on the diocesan and parish websites,
– make pulpit announcements this weekend about Brzyski, and
– beg bishops in each state where Brzyski has lived (Pennsylvania and Virginia) to use pulpit announcements, church bulletins and diocesan websites to seek out anyone who saw, suspected or suffered his crimes or misdeeds.
They should not wait for subpoeanas. Church officials and members should take the initiative now. (Bishops always claim they "cooperate" with police and prosecutors. In reality, that means they respond when subpoeaned. Rarely, if ever, do they take the initiative and promptly and voluntarily give ALL information they have about proven, admitted or credibly accused child molesting clerics to secular authorities.)
We beg everyone who is or has been a Dallas Catholic church-goer or staffer — think hard, find courage, and call police with even the slightest clue you may have. (Or send it to groups like SNAP and BishopAccountability.org)
We beg every Dallas citizen who has encountered Brzyski to do likewise.
And we urge every Dallas parishioner to insist that your bishop speak out and reach out now, to alert parents and parishioners in Texas, Virginia and California, and any other place where this dangerous man has lived or visited over the past decade.
This is an increasingly common and troubling pattern – hundreds of suspended or defrocked child molesting clerics going or being sent to far away places where no one knows of their crimes. Just yesterday, we disclosed the death of a priest (Fr. Richard Mataconis) who molested in New York and was later sent to Rome where he worked for years.
Read More...
[ view entry ]
( 214 views ) |
permalink
---
"(The report) said the Holy See had "systematically placed preservation of the reputation of the church and the alleged offender over the protection of child victims." -- NBC News; 5 Feb 2014
Roman dogma teaches that the 'world' is the domain of Satan, and that the hierarchical government of the church is superior to any merely human government or political power because it is guided by God, and not by any relative human governing style -- particularly citizen-based, self-governments such as democracies.
Nowhere is this arrogant, holier-than-anyone disdain more clearly evident than in the Roman hierarchy's endless denial of responsibility in the sexual abuse crisis, and its unending refusal to protect its victims.
Between 2001, when the Boston abuse scandal broke and 2010, at the height of the worldwide sexual abuse scandal, nation after nation has uncovered the horrible atrocities of priest sexual abuse, and have aided in dramatizing the church hierarchy's categorical refusal to do anything substantive about it.
Now those crimes against the innocents of the world, perpetrated and covered up with impunity for centuries, have been acknowledged by the world community of the United Nations.
[ view entry ]
( 98 views ) |
permalink
---
This means, the UN News Centre announcement, goes on to say:
Starting in April, individual children or groups of children from the countries that have ratified the Optional Protocol will be able to submit complaints to the Committee on specific violations related to the Convention on the Rights of the Child.
The Convention is a universally agreed set of non-negotiable standards and obligations, providing protection and support for the rights of children. Its three Optional Protocols deal, respectively, with protecting children from trafficking, prostitution and child pornography; prohibiting their recruitment in armed conflict; and allowing them to bring their complaints to the UN if their rights are being abused.
Link to the UN News Center announcement:
http://www.un.org/apps/news/story.asp?N ... tXVtJQo7IU
A second historic event takes place in Geneva Thursday.
Representatives of the Vatican will be before the UN Committee on the Rights of the Child in Geneva on Thursday.
You can watch this event and a SNAP response via livestream here.
The UN review of the Vatican's compliance with the Convention on the Rights of the Child - to which the Vatican is a signer -- will take place on Thursday, January 16, 2014 from 10am-1pm CET, (4am-7am EST).
From 3pm-6pm CET (9am-12 noon EST) the Vatican will be reviewed on their compliance with the Optional Protocols on the Sale of Children, Child Prostitution and Child Pornography.
Watch the UN review broadcast in English by the UN via livestream here!
Then two hours later at 8 pm CET (2 pm EST) the reportback by Center for Constitutional Rights and SNAP.
Tune in here
.
You can follow the conversation on Twitter and ask questions before or during the livestream by tweeting to the hashtag #HolySeeConfessor by emailing questions to
askCCR@ccrjustice.org
Thanks for this posting go out to
Kristine Ward and NSAC
[ view entry ]
( 200 views ) |
permalink
---
"The challenge for Pope Francis is how to change structures of the church that provide a wall of security for bishops and cardinals who tolerated the rape of innocents and continue to use these church structures to protect themselves."

-- Jason Berry in 01 Jan 2014 issue of Global Post
Here is a sampling provided by Jason Berry in the article linked below.
In October, the pope removed Franz-Peter Tebartz-van Elst, bishop of Limburg, Germany from his diocese for spending $44 million on the residential complex where he lived. Tebartz-van Elst created a huge scandal in Germany. Tebartz-van Elst remains a bishop.


Robert Finn, Kansas City area bishop -- after being convicted of a felony for failing to report a priest, who has since gone to jail -- agreed to abide by 19 proactive, court-imposed measures, including reporting future clerical misconduct to authorities. He failed to do so with at least one priest, Shawn Radigan, whom he sent to live with unknowing nuns after child pornography was found on the priest's computer. Finn, too, remains a bishop.


About twenty Catholic bishops themselves are, to use church parlance "credibly accused" of abusing youth. Two Canadian bishops have spent time in prison; the others, mostly American, "stepped down" from their positions, in many cases while the victims received legal settlements. The bishops remained, in title, -- and entitled -- bishops.
"Masses of people find themselves excluded and marginalized: without work, without possibilities, without any means of escape," Francis wrote, "not the 'exploited' but the outcast, the 'leftovers.'" Noble sentiments from the PR pope.
But, as Berry points out, "the church has her own leftovers, like the 575 claimants sexually violated as children by priests in the Milwaukee archdiocese, which chose grinding bankruptcy litigation to slash its compensation to victims. A central issue there is $57 million then-Archbishop Timothy Dolan took from general funds and buried in the budget for cemeteries. A Catholic federal judge with relatives buried in those Milwaukee cemeteries ruled the $57 million "untouchable" and cannot be used to pay victims because the US Constitution guarantees freedom of religion. His ruling is on appeal."
Dolan is still a bishop -- a cardinal archbishop, in fact.
"The Vatican's porous, malleable and archaic legal system — so contrary to rules of evidence and procedure in Western jurisprudence — has prolonged the continuing crisis. The Vatican and Western legal systems grind against each other like tectonic plates beneath the earth, while church money bursts up from the cracks to abuse victims and their lawyers. In America alone the crisis has cost the church in excess of $2 billion through litigation and treatment expenses for the priests...

"The challenge for Pope Francis is how to change structures of the church that provide a wall of security for bishops and cardinals who tolerated the rape of innocents and continue to use these church structures to protect themselves."

-- Jason Berry in 01 Jan 2014 issue of Global Post
Read the full depth coverage by Jason Berry in today's GlobalPost ...
[ view entry ]
( 304 views ) |
permalink
---
On the eve of the church's feast of the Holy Innocents, and despite "more than adequate evidence" that convicted priest assignment-shuffler William Lynn "prioritized the Archdiocese's reputation over the safety of potential victims of sexually abusive priests" in parishes into which he reassigned known predators, a tribunal of Pennsylvania judges release him back onto the unsuspecting faithful anyway.
In overturning his conviction, the court said it "cannot dispute" that there "was more than adequate evidence" presented at trial showing that Lynn "prioritized the Archdiocese's reputation over the safety of potential victims of sexually abusive priests."
But, the court said, that wasn't sufficient to prove that Lynn was guilty of child endangerment or had "specific information that [the accused priest] intended or was preparing to molest…any other child." Victim advocate, law professor Marci Hamilton called this a 'technicality.'
Lynn still faces civil suits by abuse victims who claim he should be held responsible, along with the alleged abusers. Those cases won't be affected by the court's decision, said Marci Hamilton, a lawyer representing the victims in the civil suits, and a professor at the Benjamin N. Cardozo Law School at Yeshiva University. "It's a ruling on a technicality on a criminal charge," she said.
Lynn has denied responsibility for the suffering of alleged victims in the civil suits, his lawyer said.
Read the full story "Court Reverses Philadelphia Monsignor's Conviction" in today's Wall Street Journal.
[ view entry ]
( 293 views ) |
permalink
---
After nearly 30 years of fighting for the names to be released, advocates finally convinced Ramsey County Judge John Van De North to order the Archdiocese of St. Paul and Minneapolis to reveal the name of the alleged abusers, according to WCCO.
"The era of secrecy around the identities of those offenders is now drawing to and nearing an end. Survivors who suffered alone in silence, thinking they are the only ones abused now know they may not be alone" -- Survivor's advocate, attorney Jeff Anderson
Yesterday the diocese released 30 of the names of the priests accused, including details of their service in various locations.
Here they are. A grateful nod to the Minnesota survivors:
Read: "List of priests with credible claims against them of sexual abuse of a minor" in the 5 Dec issue of the Minneapolis Star Tribune …
http://www.startribune.com/local/234605341.html
Read the Reuters report "Minnesota Archdiocese Reveals Names Of 30 Priests Accused Of Abusing Minors" in the 5 Dec issue of the Huffington Post …
http://www.huffingtonpost.com/2013/12/0 ... 93192.html
[ view entry ]
( 381 views ) |
permalink
---
At the same time the 10 square block "nation" ceremoniously announced a new internal Vatican panel to investigate sexual abuse by its priests -- the findings of which it also intends to keep secret unless results benefit its public relations efforts, which is virtually impossible.
Read: ABC and Reuters report Vatican refuses to share sex abuse allegations with UN panel, here:
http://www.abs-cbnnews.com/global-filip ... s-un-panel
Read: List of questions from UN Committee on the Rights of the Child here.
http://ccrjustice.org/files/Holy%20See_ ... es_CRC.pdf
Read: Vatican's response:
http://ccrjustice.org/files/Holy%20See_ ... es_CRC.pdf
Read: SNAP-CCR report here:
http://www.ccrjustice.org/files/SNAP%20 ... %20CRC.pdf
Read: "Survivors group claim Pope's child sex committee 'toothless'" in 5 Dec issue of eNCA …
http://www.enca.com/world/survivors-gro ... -toothless
Read: "Vatican says not legally competent over abuses" in 5 Dec issue of NewStraitsTimes …
http://www.nst.com.my/latest/vatican-sa ... s-1.421985
Read: "Vatican- Pope disappoints victims and Catholics with new panel" on 5 Dec SNAP National posting …
http://www.snapnetwork.org/vatican_pope ... _new_panel
Read: "More Vatican talk on abuse; SNAP responds" on the 5 Dec posting on Snap National website …
http://www.snapnetwork.org/more_vatican ... p_responds
[ view entry ]
( 289 views ) |
permalink
---
"In its vague and delayed response to the committee, the Vatican has once again refused to accept responsibility for the policies and practices that allow, even facilitate and encourage, the proliferation of rape and sexual violence against children in the Catholic Church. "
"The UN Committee on the Rights of the Child put a wide-ranging questionnaire to the Holy See - the city state's diplomatic entity - last July, asking for detailed information about the particulars of all sexual abuse cases notified to the Vatican since 1995.

The questions included whether priests, nuns and monks guilty of sexual crime were allowed to remain in contact with children, what legal action had been taken against them, whether the Church required clergy to report abuse to secular authorities and whether complainants were silenced.

In its response, the Holy See insisted that it was "separate and distinct" from the Roman Catholic Church, and that it was not its practice to disclose information about the religious discipline of clergy unless specifically requested to by the authorities in the country where they were serving." --- BBC News
Read: "Vatican Snubs U..N. Probe On Sex Abuse Cases" in the 4 Dec issue of Time Magazine…
http://world.time.com/2013/12/04/vatica ... use-cases/
Read: "Vatican rebuffs United Nations sex abuse inquiries" in BBC News …
http://www.bbc.co.uk/news/world-europe-25204805
Read: "Vatican refuses to give UN panel full details of clerical sex abuse cases" in the 4 Dec issue of The Guardian …
http://www.theguardian.com/world/2013/d ... buse-cases
Read full set of references and links:
Read More...
[ view entry ]
( 154 views ) |
permalink
---
Society in general, and state laws in particular, have long understood that it is a serious violation and always hurtful when a doctor has intimacies or sexual relations of any kind with a patient, or a psychologist sexually abuses a client. Gradually, more people are finally understanding that the same holds true of a cleric and his or her congregant.
Read:

'St. Paul priest's criminal-sex conviction upheld in high court' in the Twin Cities Pioneer Press ...
'Catholic priest loses at MN Supreme Court; SNAP responds' on the SNAP national website...
'Resources for Survivors of Abuse Who Were Victimized as Adults' on the SNAPDFW website...
'Psychological Effects of Abuse - Why It Is Not an Affair' on the SNAP national website ...
[ view entry ]
( 788 views ) |
permalink
---
"The dichotomy between the Church's stated goals and values and its operational methods and practices produces and encourages clerical hypocrisy.

Sociopaths (psychopaths) are not men who fail to know right from wrong; they are men who know what is right, but don't care (Cima, Tonnaer & Hauser, 2010).

The advertised altruistic agenda of clerical life makes it an exquisite cover for sociopaths and men vulnerable to narcissism.

Work with clerical abusers reveals a profusion of "altruism in the service of narcissism." Every clinician who has treated large numbers of priest abusers gives witness to the conclusion that narcissism is a significant personality component of priest predators.

More broadly, clerical culture produces in many men an acquired situational narcissism, characterized by a sense of entitlement, superiority, lack of empathy, impaired moral judgment and self-centeredness. Identification with and incorporation into a powerful and godly institution can confer a sense of grandiosity and moral justification for one's personal behavior. These qualities favor a man's promotion within the clerical system."

From: Mother Church and the Rape of Her Children
"The clerical culture favors sociopaths."


From: Catholic Seminaries: The Inside Story
"Roman Catholic Clerical Culture by the operation of its structure and authority absolves a bishop or priest from guilt and personal responsibility—avoidance of scandal and the preservation of image, not truth are preeminent. This is one manifestation of clergy psychosexual immaturity.

Also the clerical culture fosters a sense of superiority and entitlement. This is based on the idea and teaching that an ordained priest is ontologically transformed to a higher level of existence than the ordinary human ... He is next to God and "above the angels." ...



These cultural elements are also generally conducive to the development of sociopathic personalities."


From:

Celibacy -- Sex and Research

Read more on the A.W. Richard Sipe Website, Celibacy, Sex and Catholic Church
A.W. RICHARD SIPE is a Certified Clinical Mental Health Counselor who earlier spent 18 years as a Benedictine monk and priest. He was trained specifically to deal with the mental health problems of Roman Catholic Priests. In the process of training and therapy, he conducted a 25-year ethnographic study of the celibate/sexual behavior of that population. His study, published in 1990, is now considered a classic. Sipe is known internationally and has participated in 12 documentaries on celibacy and priest sexual abuse aired by HBO, BBC, and other networks in the United States, United Kingdom, and France. He has been widely interviewed by media including CNN, ABC, NBC, CNBC, the New York Times, the Los Angeles Times, People magazine, Newsweek and USA Today. Sipe lives with his wife in La Jolla, CA.
[ view entry ]
( 718 views ) |
permalink
---
The Vatican's top mind cop, German hierarch Gerhard Mueller, wrote Tuesday that there is no way for Catholics who divorce and remarry to receive Communion unless they get an annulment, a church ruling that their first marriage never really existed."God's mercy does not dispense us from following his commandments or the rules of the church," he wrote in the Vatican newspaper L'Osservatore Romano.
The annulment process in the RCC is a grueling and humiliating ordeal which often subjects victims of family abuse to the church-sanctioned abuse of the 'tribunal' system whereby the victim must face a priest-appointed panel to defend her need to leave an abusive marriage by revealing intimate details to strangers sitting in judgement.
Although the current pope's publicity machine released statements suggesting he wants to fix the system, in reality -- just like his predecessors -- it is all talk and no action.
Read the Associated Press story
Vatican Halts Catholic Remarriage Debate; Annulment Still Required For Divorced Couples To Receive Communion

[ view entry ]
( 352 views ) |
permalink
---
CLERGY SEXUAL ABUSE - Foundational Books
to Understanding the Phenomenon of Sexual Abuse by Catholic Clergy
by Thomas P. Doyle
Revised: July 15, 2013

This list of foundational books consists of those books which, in my own opinion are most helpful in understanding the basic issue of Clergy Abuse from the standpoint of the institutional Church's responsibility for sexually abusive clerics and their response to the victims. They are listed in alphabetical order.
CLERGY SEXUAL ABUSE - Abbreviated bibliography of selected sources
related to clergy sexual abuse, ecclesiastical politics, theology and church history
by Thomas P. Doyle
Revised: July 15, 2013

A fuller collection (68 pages) of references to books, articles, films, official church documents, dissertations and other works related to sexual abuse by clergy.

From Thomas Doyle's letter, written on the release of the updated bibliographies

I am sending out the up-dated general bibliography as well as another very short list that I have labelled "Foundational Books." I am frequently asked to suggest books to read that will provide an overall picture of the Catholic sex abuse nightmare. I am also asked for suggestions for books in various specialized areas such as legal, canon law, etc. That task is much easier.

I have read every book and article in the first two sections, "Sexual Abuse by Clergy" with the exception of those written in Dutch and German. I'm working up to that! I went back through the books that I have decided to put on the short list and offer my own opinion that these provide a clear picture of the nature and scope of the problem, its insidious nature and the toxic role played by the hierarchy and more broadly, the clerical culture.

Last September I read IN GOD'S HOUSE in two sittings. I can't recommend it strongly enough as a way to get inside the complex nature of clergy sex abuse in the Catholic Church. Its a novel, but its true. If you haven't read it, do so….but be prepared for an all-nighter if you start after dinner.

Recently I pulled Jason Berry's ultra-classic, LEAD US NOT INTO TEMPTATION (1992) off the shelf and read it, probably for the fourth time. It gripped me as much now as it did when I first read it. I'd highly recommend those who have not read it to do so. I really don't think one can have a good understanding of this incredible toxic phenomenon without reading Jason's classic.

Mike D'Antonio's MORTAL SINS is the best all-around, comprehensive book on the issue there is. I didn't know whether to laugh or cry when I read Nick Cafardi's review wherein he said the only flaw was that Mike didn't tell all the good things the bishops have done over the recent years. Anything "good" the bishops have done was forced on them but whatever these good things are they are far, far overshadowed by the continued evil they perpetrate against victims in the courts, in the legislatures and in the media predominantly through their unofficial mouthpiece, Donohue.

My recommendations this month: Littleton & Maher, CONTEMPORARY CATHOLICISM IN IRELAND. The Catholic Church in Ireland has experienced a phenomenal plunge in participation, influence and respect over the past two decades. This scholarly book takes a deep look at the complex changes and provides some very credible reasons. If you plan on reading it, read Tom Inglis' remarkable work MORAL MONOPOLY first to provide context.

John Noonan: A CHURCH THAT CAN AND CANNOT CHANGE. Does anyone remember Noonan's classic from 1972, POWER TO DISSOLVE? Its an in-depth sort of history of the Roman Rota and the Church's practice of annulling marriages. I read it when it first came out and it was highly influential in steering me one day into canon law. Noonan is a retired judge (at least I think he's retired), an active scholar and a recognized expert in medieval law. His latest book is a fascinating study of some of the more profound moral issues and how the Church has changed its tune. Practically the first half is taken up with slavery and needless to say Holy Mother Church comes out smelling like a cesspool. This book is terrific because it blows countless holes in the pompous assertions that the church c an't possibly change its stance on certain issues, e.g., birth control, celibacy, women and the priesthood.

Finally, Bishop Geoff Robinson has written what I consider to be the clearest, most accurate and most compelling analysis of how and why the Catholic Church has responded so abysmally to the clergy sex abuse issue. FOR CHRIST'S SAKE is essential not only because Geoff has a brilliant analytical mind but even more important, he's been in the trenches of life with victims, their families, the clergy and the backward hierarchy. Geoff had the remarkable courage to publicly criticize the non-leadership of John Paul II. For telling the truth to narcissistic power he paid the expected price but it didn't shut him down. This book is short, clear, concise and to the point. There is not a wasted word to be found. It's a must for anyone who is involved in clergy abuse in any way Catholic church renewal, or just sitting in the pew. It is also a blessed source of relief for Catholics who are struggling on their spiritual journey with fears of an angry, vindictive god and a church that is dominated by negativity, threats and fear. I have given this book and Geoff's other classic CONFRONTING POWER AND SEX IN THE CATHOLIC CHURCH to a number of people who have been struggling and all said it was the most helpful source of peace they have found.

Michael Morwood has another potential classic out: ITS TIME: CHALLENGES TO THE DOCTRINE OF THE FAITH. I say "potential" only because I have not finished it yet but from what little I have read its another winner following on his other two :FROM SAND TO SOLID GROUND and TOMORROW'S CATHOLIC.
Its sweltering in Vienna (July - where I live) these days. My hope and prayer for all is a cool, restful and serene summer
Tom
[ view entry ]
( 349 views ) |
permalink
---
Sen. Jim Beall, D-San Jose, the bill's sponsor, said Brown's office gave Beall no reason for the decision.
However, in a lengthy public veto message that cited Roman law, the Roman Catholic governor complained that the legislation discriminated against institutions such as the Catholic Church.
Brown's arguments echoed the Roman church's own approach of citing its own protection as more important than the protection of victims.
Read
"Brown vetoes bill giving sex abuse victims more time to file lawsuits
" in the Los Angeles Times
Read "
Brown vetoes bill that would extend time to file sexual abuse suits
" in the Orange County Register
[ view entry ]
( 339 views ) |
permalink
---
Yesterday, AP reported that a second Roman Catholic high priest, Gabino Miranda -- head of a youth ministry in Peru -- was also axed by the Vatican for alleged sexual abuse.
In spite of the Vatican's legal stance in the worldwide catholic priest abuse crisis -- i.e. that bishops and priests outside of Rome are not employed by the Holy See -- the firing of these two accused sexually abusive hierarchs was swift and decisive and clearly Vatican and pope mandated.
Read AP story "Official: Peru bishop removed amid abuse charges in the Kansas City Star …
[ view entry ]
( 589 views ) |
permalink
---
It is disturbing that the current pope has acted in a clandestine fashion in this, following the patterns of bishops worldwide who coverup crimes and investigations to save face for the church.
Read the full story in the New York Times ...
[ view entry ]
( 388 views ) |
permalink
---
"Files released last Monday by the Catholic Archdiocese of Milwaukee revealed that in 2007 Cardinal Timothy Dolan requested permission from the Vatican to move almost $57 million into a cemetery trust fund to protect the assets from victims of sexual abuse who were demanding compensation.

As (a NY Times) editorial put it "Cardinal Dolan wrote rather cynically in his 2007 letter to the Vatican . . . 'I foresee an improved protection of these funds from any legal claim and liability'." The Vatican approved his request within five weeks." -- Irish Times
A New York Times editorial has described as "shocking" revelations that the Cardinal Archbishop of New York Timothy Dolan, while archbishop of Milwaukee, moved $57 million off the archdiocesan books into a cemetery trust fund six years ago to prevent the money being paid to victims of clerical child sex abuse.
Dolan is also president of the US Conference of Catholic Bishops.
The editorial said "newly released court documents make it clear that he sought and received fast approval from the Vatican to transfer the money just as the Wisconsin Supreme Court was about to open the door to damage suits by victims raped and abused as children by Roman Catholic clergy."
It noted also that "the documents showed how the Vatican slowly took years to allow dioceses to defrock embarrassing priests. Yet the same bureaucracy approved Cardinal Dolan's $57 million transfer just days after the Wisconsin court allowed victims' damage suits." -- Irish Times
"Tragic as the sexual abuse scandal in the Roman Catholic Church has been, it is shocking to discover that Cardinal Timothy Dolan, while archbishop of Milwaukee, moved $57 million off the archdiocesan books into a cemetery trust fund six years ago in order to protect the money from damage suits by victims of abuse by priests." -- NY Times
Read Irish Times story: Cardinal Dolan 'hid' $57m from sex abuse victims
Read NY Times editorial: Cardinal Dolan and the Sexual Abuse Scandal
Read NY Times story: Dolan Sought to Protect Church Assets, Files Show

[ view entry ]
( 802 views ) |
permalink
---
O'Brien previously denied the allegations through his spokesman. On Saturday, he released a statement acknowledging the abuse and asking forgiveness.
As a Roman Catholic cardinal, appointed by Benedict XVI, O'Brien was entitled to take part in the secret vote to determine the next leader of the Roman Catholic Church
However, he recused himself from the conclave following news reports of allegations of abusive and unwanted sexual contact with three priests and one former priest. The incidents are reported to have occurred over the past 30 years.
Read the full account in 'Scottish cardinal admits improper sexual conduct' on the National Catholic Reporter website ...

Read 'Don't call it an affair. Call it what it is - the illegal and dehumanizing abuse of professional religious power ' here on the SNAPDFW website ...
[ view entry ]
( 581 views ) |
permalink
---
The SNAPDFW website has been reporting since 2010 about the Vatican's blatant ignoring of the United Nations General Assembly of the Convention on the Rights of the Child. The Convention on the Rights of the Child sets international standards for the care, treatment and protection of all individuals below age 18.
Like all UN member states signing the 1989 Convention on the Rights of the Child, the Vatican is required by international law to submit regular reports on its efforts to safeguard child rights, well-being and dignity.
But the Vatican has ignored these repeated UN requests to file their report for over 15 years.
The UN committee has summoned the Vatican to answer questions about its record of ensuring children are protected from sexual violence. This is the first time the Holy See will have been called to account for its actions on these issues before an international body with authority. The first meeting will take place in Geneva in June.
SNAP FILES ALTERNATE REPORT
On 28 February 2013 the Survivors Network of those Abused by Priests (SNAP) and the Center for Constitutional Rights (CCR) filed an alternate report to the United Nations Committee on the Rights of the Child documenting the ongoing worldwide sex abuse crisis in the Catholic Church.
"When the Committee on the Rights of the Child meets in June and demands answers from the Vatican on its handling of the epidemic of sexual violence in the church, it will be a historic day for survivors. The church has put itself and its reputation above the welfare of children at every step, in many cases knowingly moving a pedophile priest from one congregation to the next to keep things quiet, allowing the priest to continue to operate and have contact with children. This UN body has authority to determine whether the Holy See has violated the Convention on the Rights of the Child. It's a long overdue calling to account."

-- Pam Spees, Senior Attorney, Center for Constitutional Rights
According to the UNICEF website Unite for Children, filing the report is a legally binding, international responsibility:
""The Convention on the Rights of the Child is the first legally binding international instrument to incorporate the full range of human rights—civil, cultural, economic, political and social rights. In 1989, world leaders decided that children needed a special convention just for them because people under 18 years old often need special care and protection that adults do not. The leaders also wanted to make sure that the world recognized that children have human rights too." Unite for Children, UNICEF
RELATED


---

---
[ view entry ]
( 631 views ) |
permalink
---
| 1 | 2 | 3 | 4 | 5 | 6 | 7 | 8 | 9 | 10 |
Next>
Last>>